palm island  lat. -18.736470 / long. 146.581264
BWGCOLMAN PALM ISLAND CHILDREN AND FAMILY COMMUNITY CENTRE
department of education, training and employment queensland government  australia
'The Bwgcolman Palm Island Children and Family Centre is a great example of how Architects and architecture can contribute to a process beyond a role as designer and manager. Designed and built in a cultural, political and budgetary context which had significant challenges, it was determined through considered research and local knowledge that a modular building system should be used. 
This approach not only responded to the remoteness but also the tropical climate and site conditions. The project and its community required extensive consultation with the numerous stakeholder groups which moved the architects beyond their traditional role as designers to become advocates and facilitators.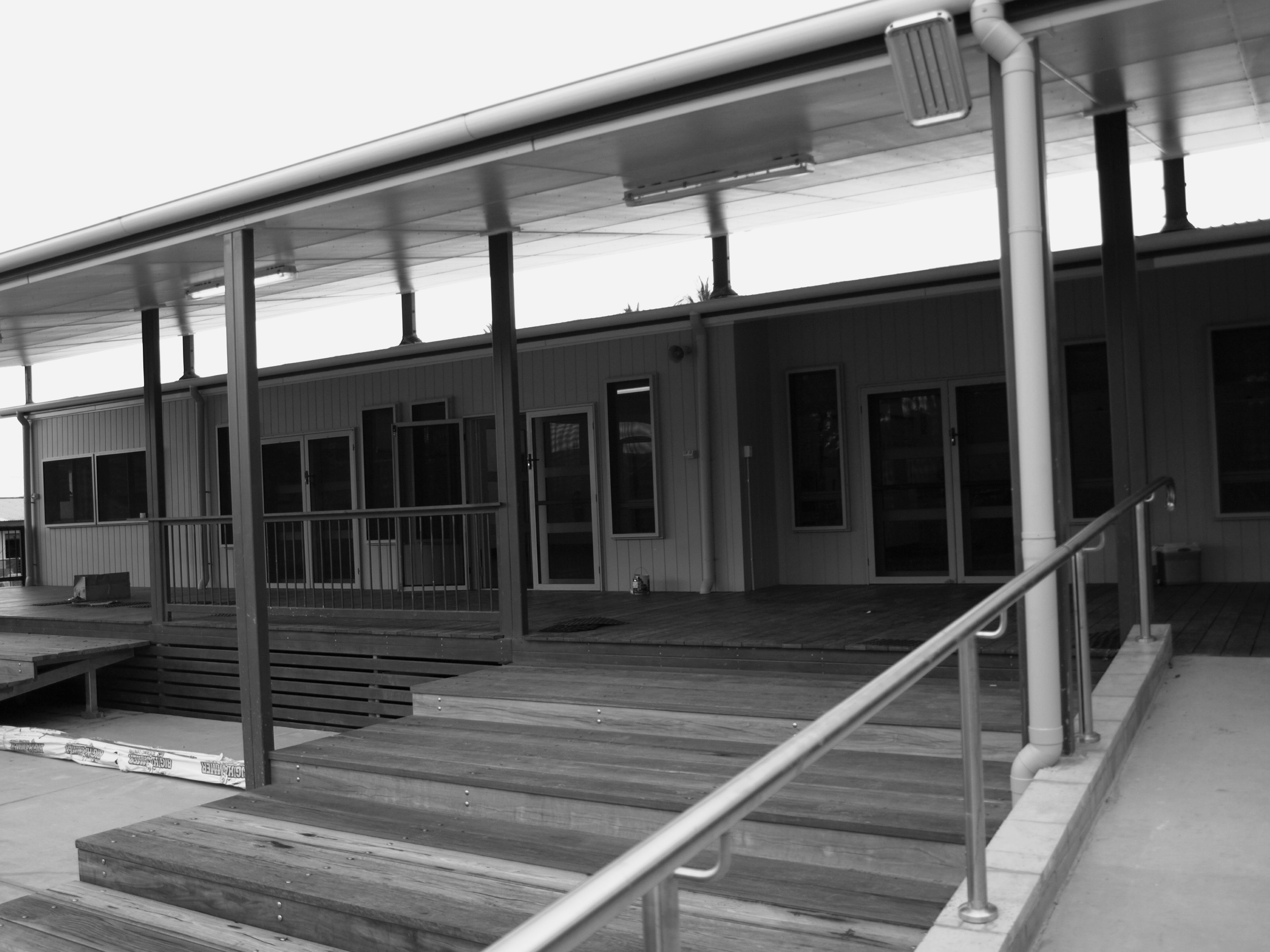 The collaboration with a well respected local artist (community elder) has allowed the building to be well respected and highly valued by its community. This modest but important community teaching and caring space is a well resolved solution to a range of demands.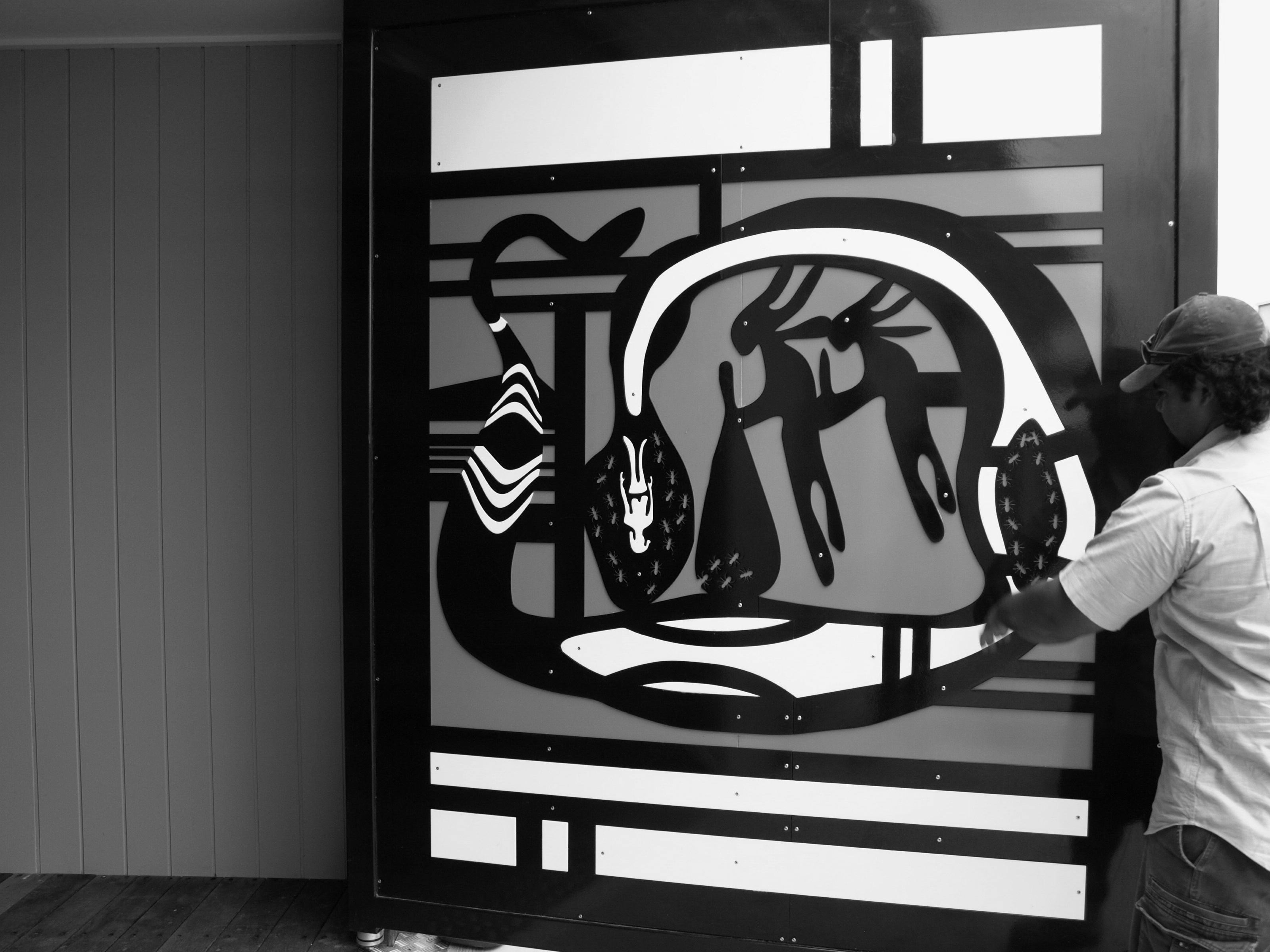 More importantly, it is a great example of the complexity of the demands architects confront, with what may be considered a simple brief.  It is also a reminder of the significance of the contribution the profession can bring to our clients and community beyond design skills.'
Mark Damant Regional Awards Jury President Australian Institute of Architects Regional Awards Citation 2013 gate design 'green ant dreaming' by allan palm island local elder and artist, palm island
palm island  lat. -18.736470 / long. 146.581264
bwgcolman palm island home and community care facility
  queensland health queensland government
Understanding the need for servicing at risk client groups is the focus of delivery for this project.  With a minimal budget in building construction terms this facility meets with the critical client requirements in providing a welcoming safe and secure environment where clients can access the health care facilities and counselling services on a day to day basis.
As a place that held significant meaning for families during mourning rituals along with the requirement to address internal planning to meet cultural requirements the site dictated a particular strategy for the building siting and floor plan distribution.  This facility is yet to be constructed.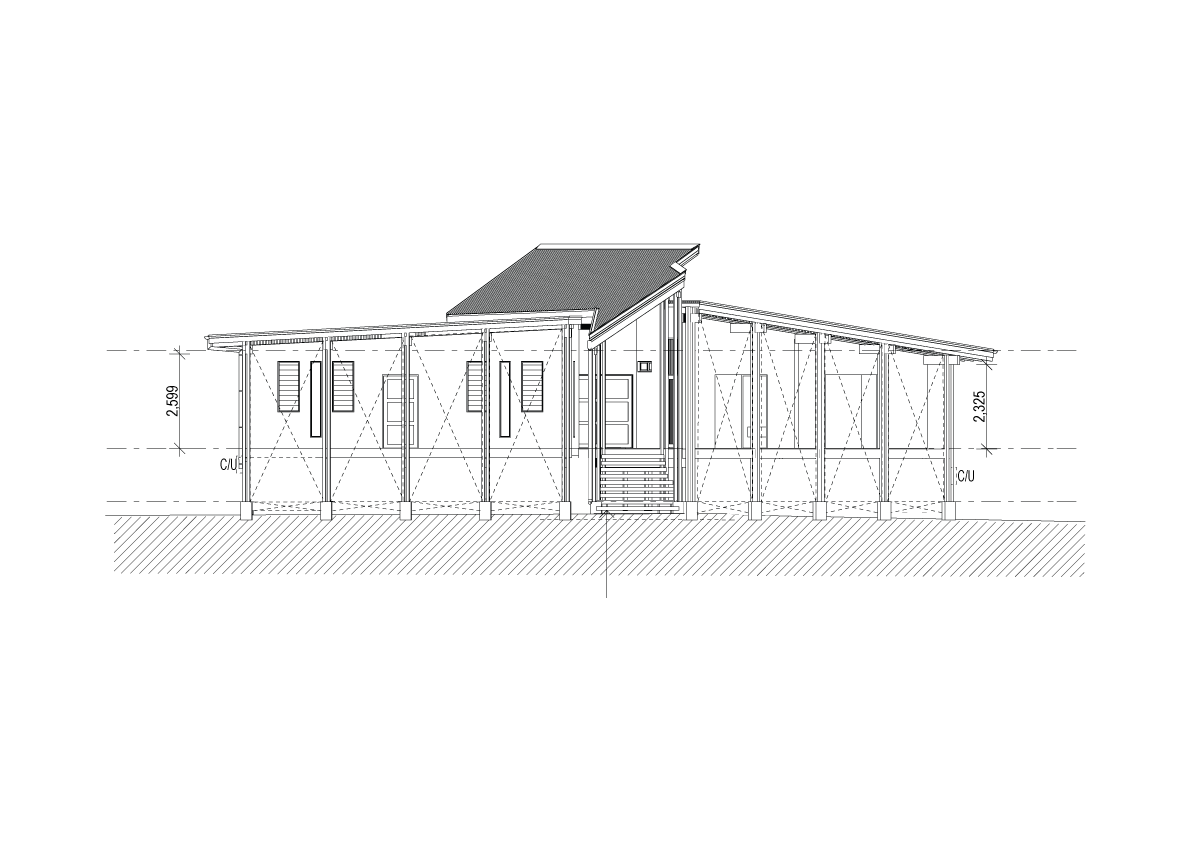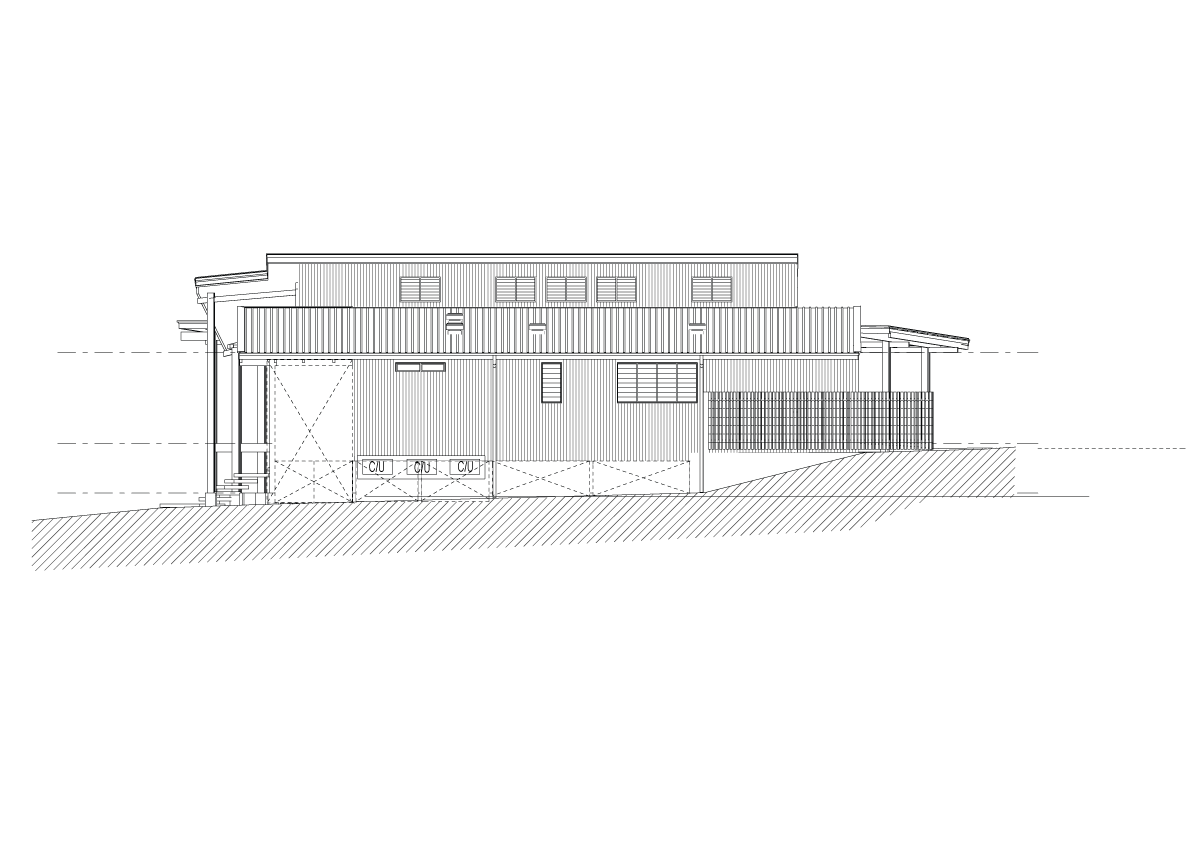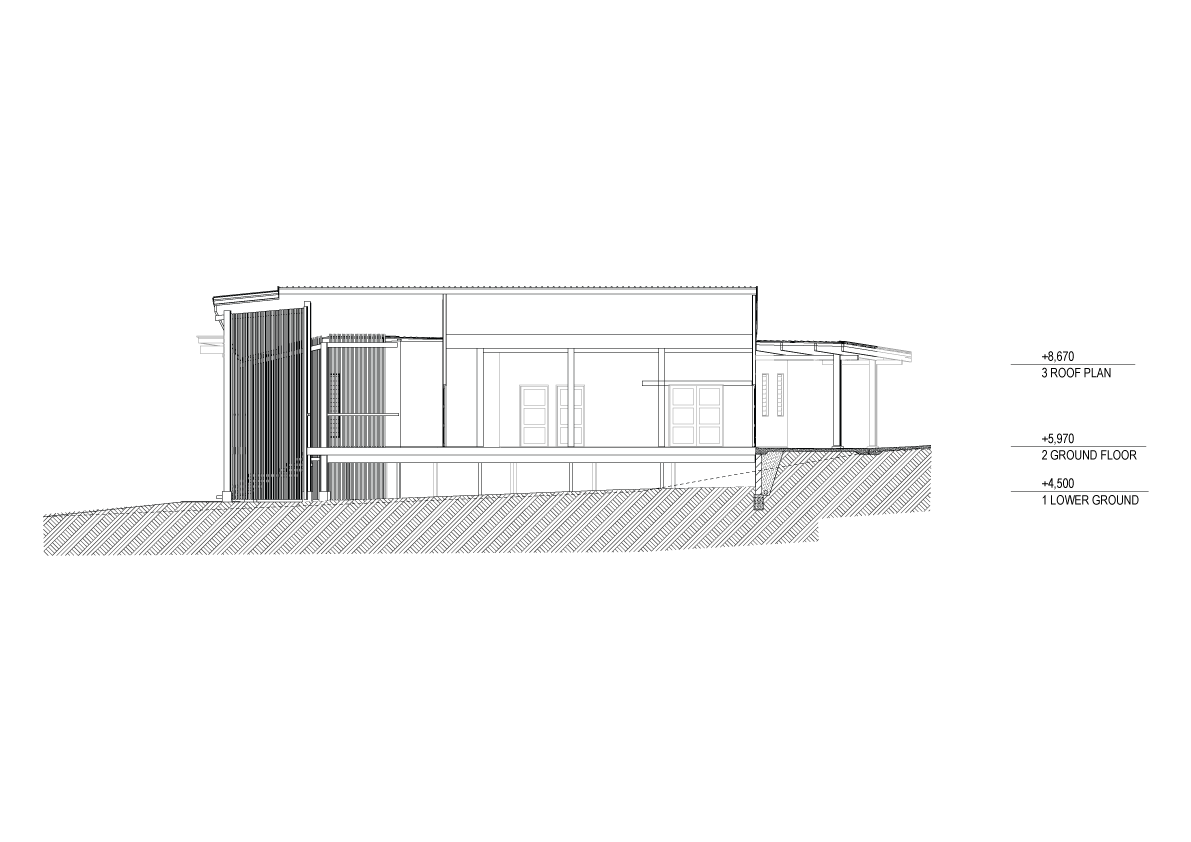 mareeba lat. -16.991164 / long. 145.422380
mareeba kindergarten – mareeba state school
department of education, training and employment queensland government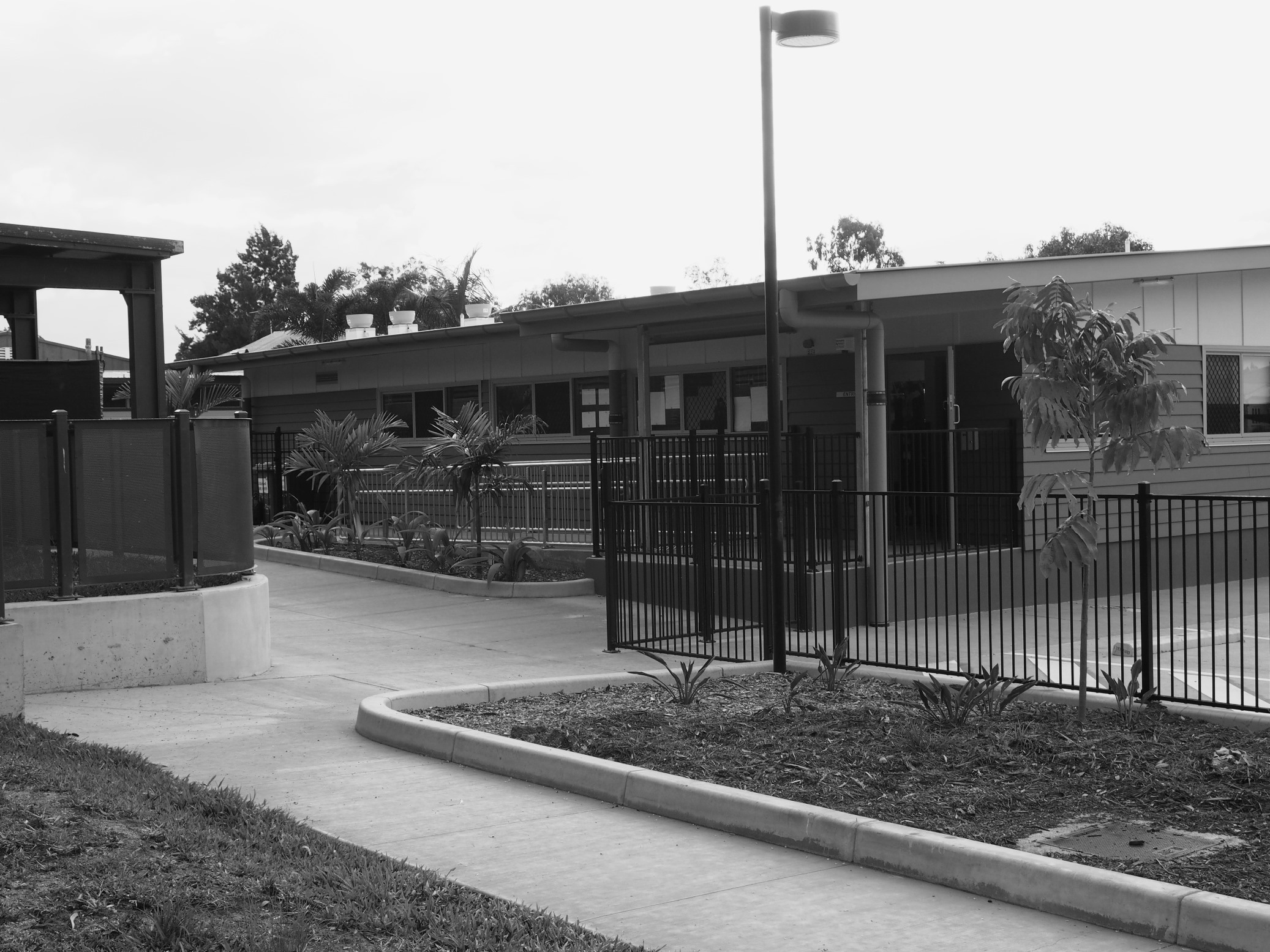 The Mareeba Kindergarten is a purpose built facility on the existing Mareeba State School site. The site constraints called for major Civil works and hard and soft landscaping to site the building in harmony and aesthetic value with the existing school buildings and landscape.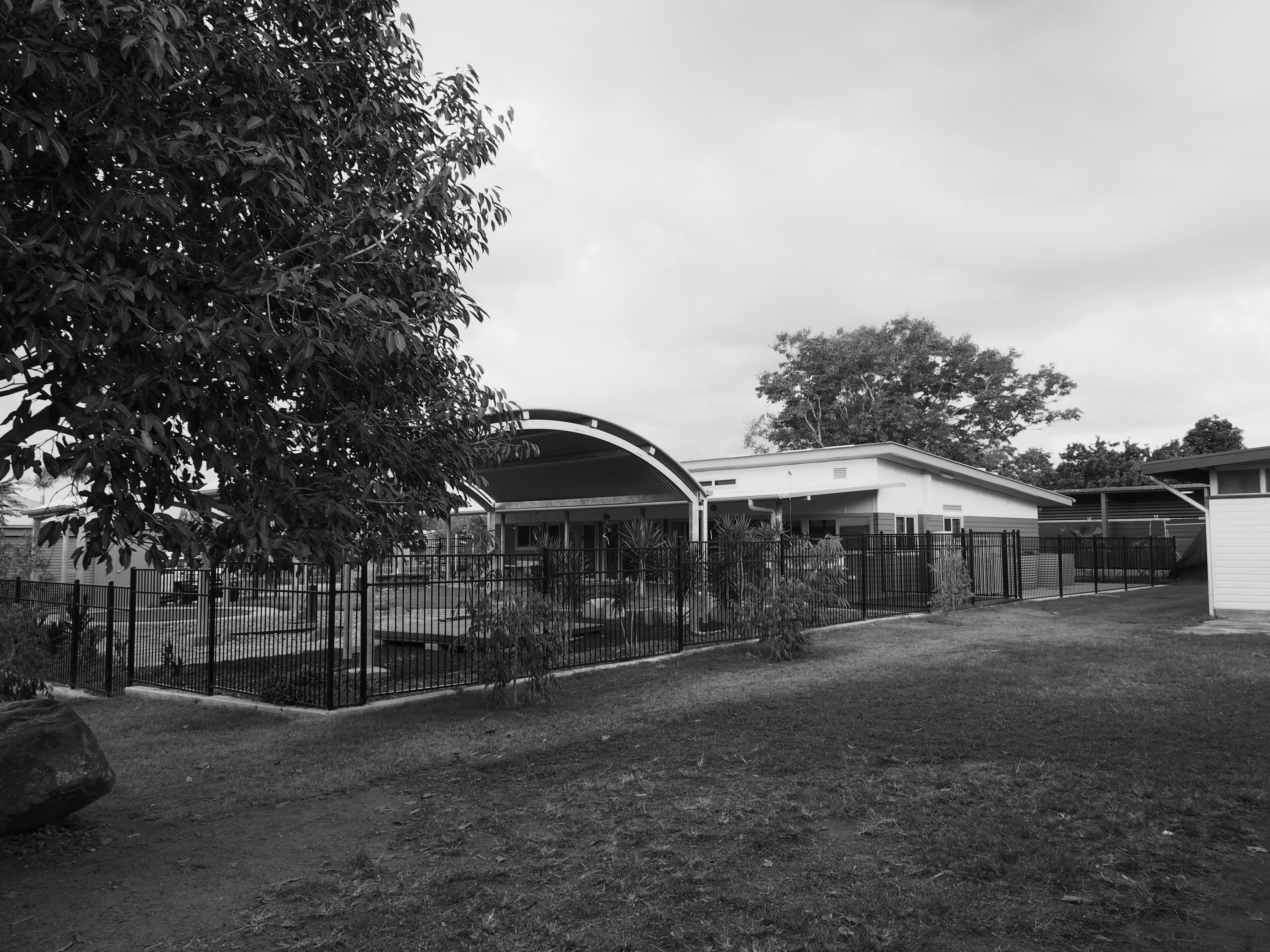 Whilst it is a new facility, attention to detail and the school's requirements to retain a major portion of external play area, whilst retaining clear site lines through the surrounding building adjacencies meant a careful articulation of building siting, levels, paths and circulation to work in conjunction with existing views, site lines, paths of travel, circulation and existing buildings.
Outdoor areas include large external veranda space, external shaded play areas, sand pit, planter box vegetable gardens, storage shed, water tanks and dedicated car parking.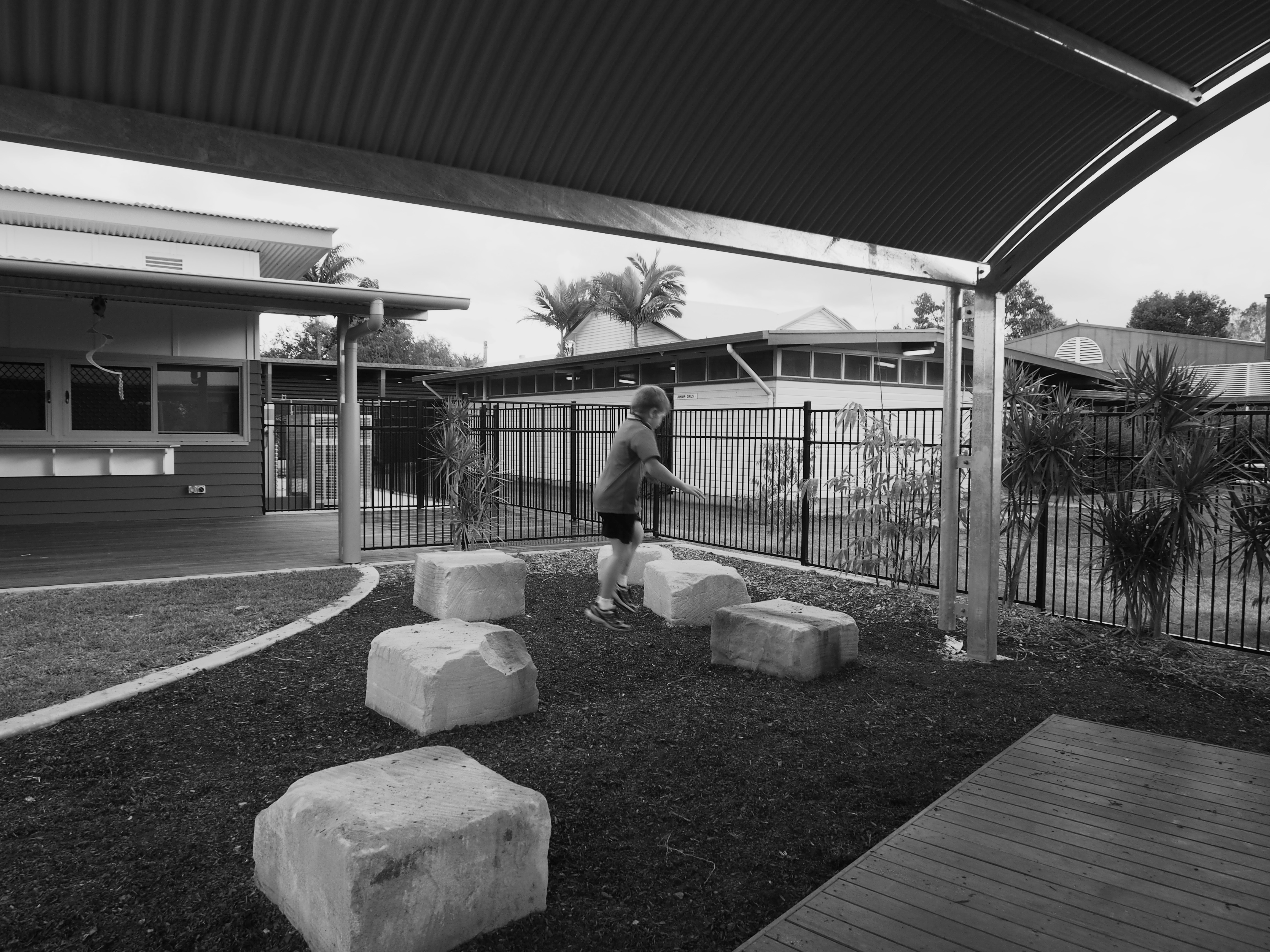 the building comprises internal play and activity areas, office accommodation, storage, kitchen, cleaner's room and WC's.
The contract documentation and tender stages for the Mareeba Kindergarten were delivered within the following program; 4 weeks Schematic Design, 8 weeks Construction Documentation and 13 week construction period (during wet season). The project delivered on program, cost and quality with glowing client feedback and a kindergarten ready for use at the beginning of the school year, 2013.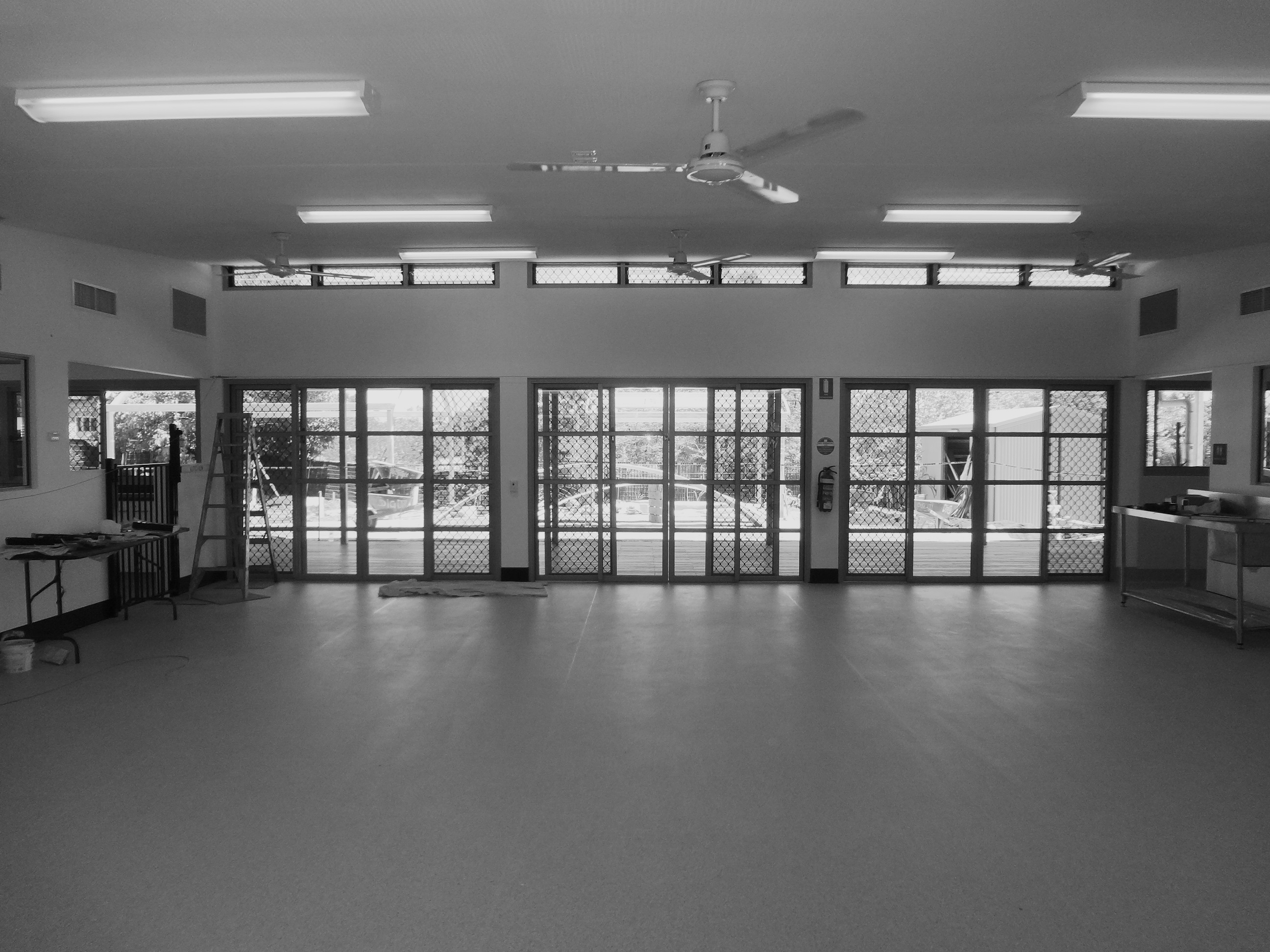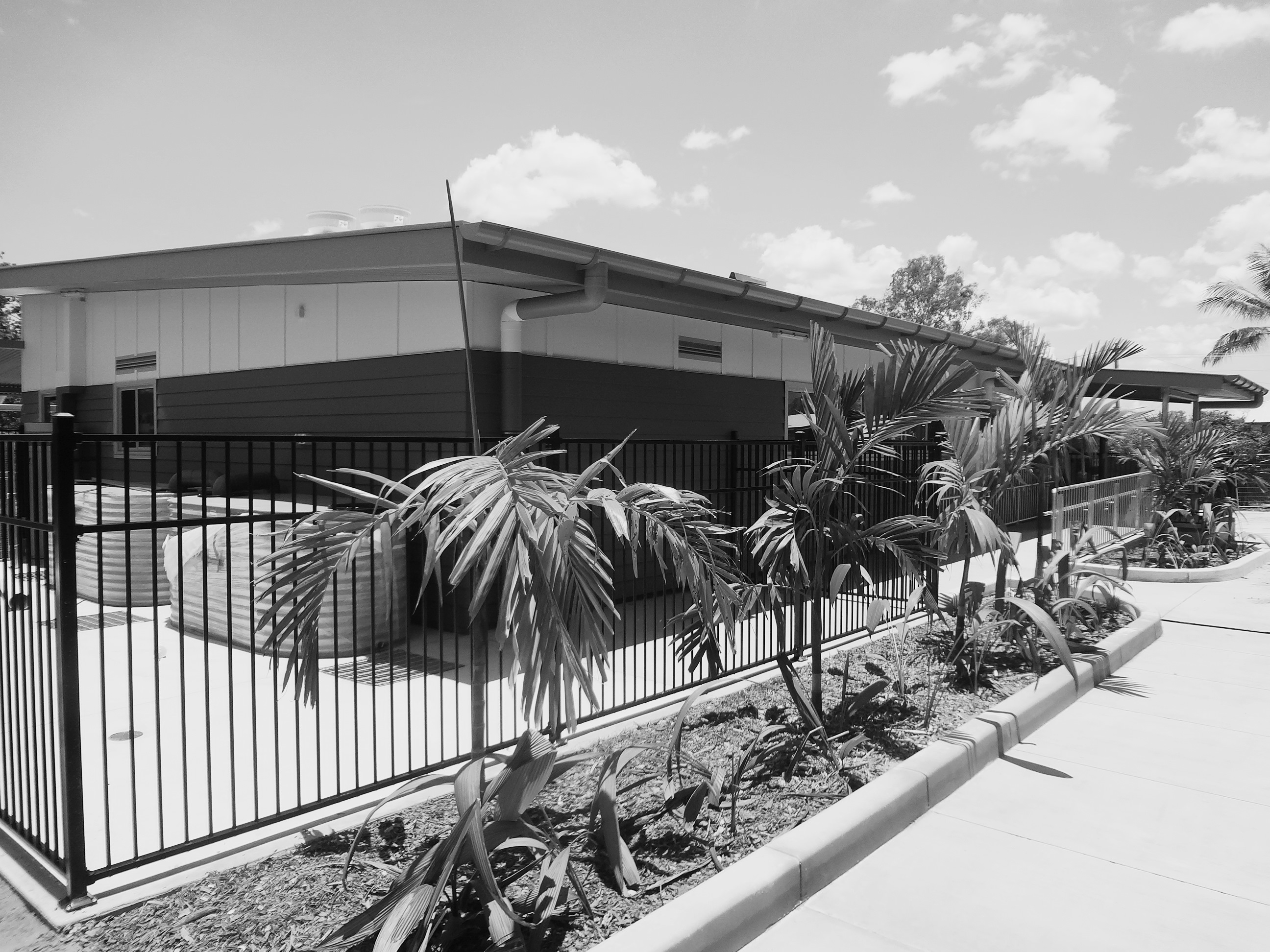 townsville lat. -19.257627 / long. 146.817871
townsville sports reserve upgrade
grandstand roof replacement and corporate box refurbishment / track and field upgrade
department of communities, sport and recreation queensland government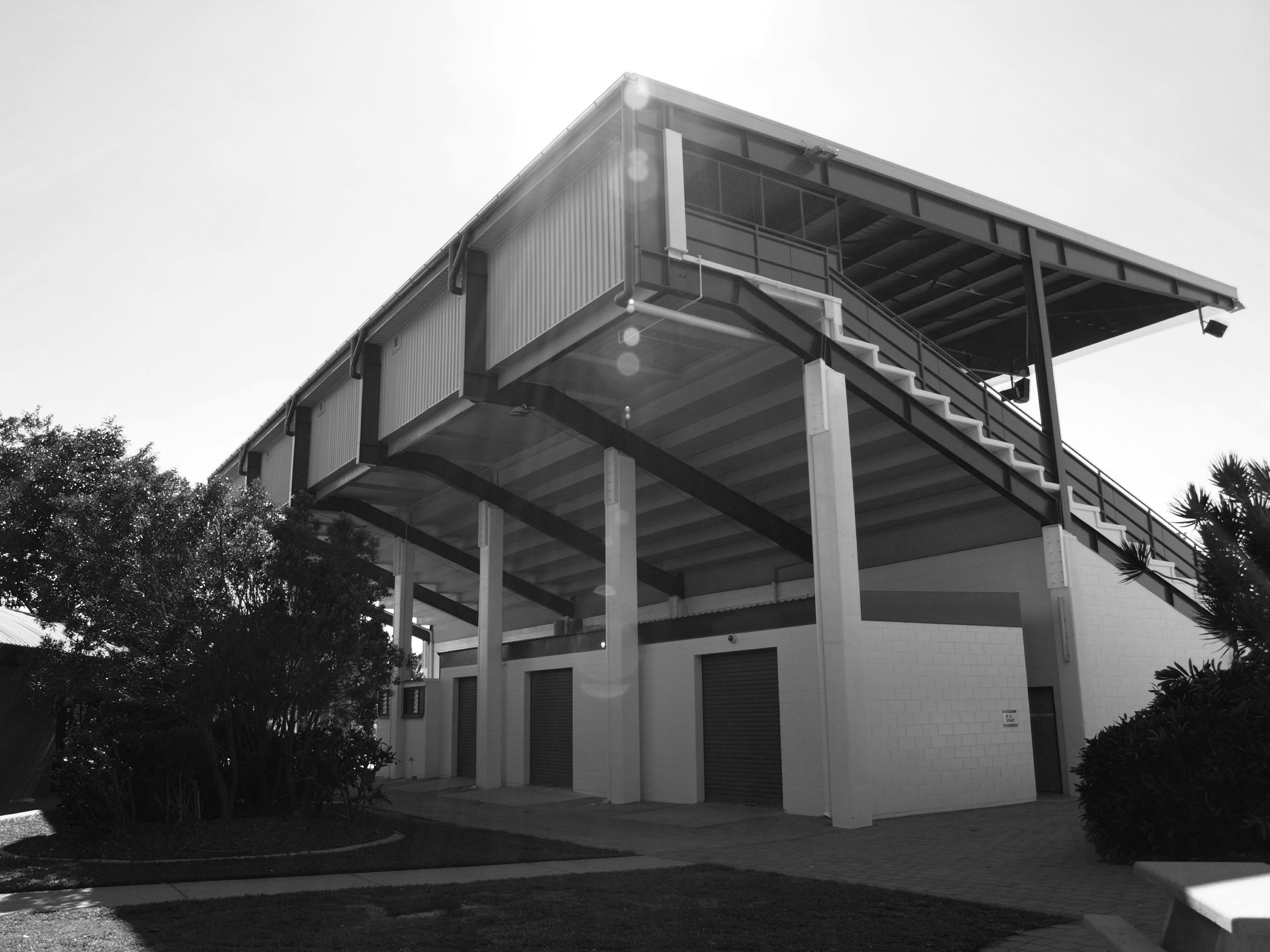 this project involved the refurbishment of the grandstand including roof replacement, grandstand facility upgrade and resurfacing of the athletic track and field to International IAAC standards. the grandstand corporate box and roof were gutted back to main structural members, with replacement purlins and roof sheeting, internal reconfiguration of the corporate box spatial arrangement for broadcasting and media booths.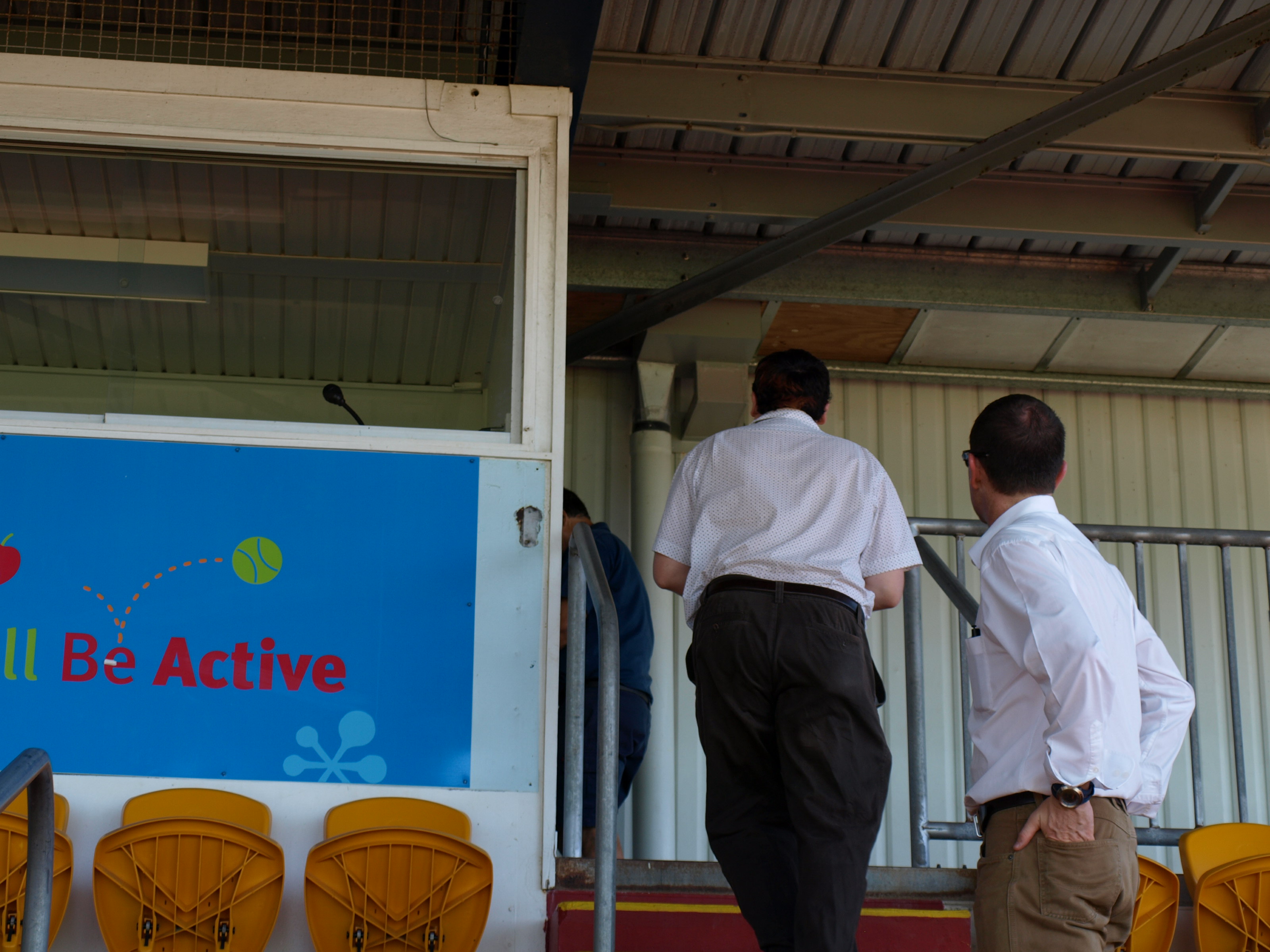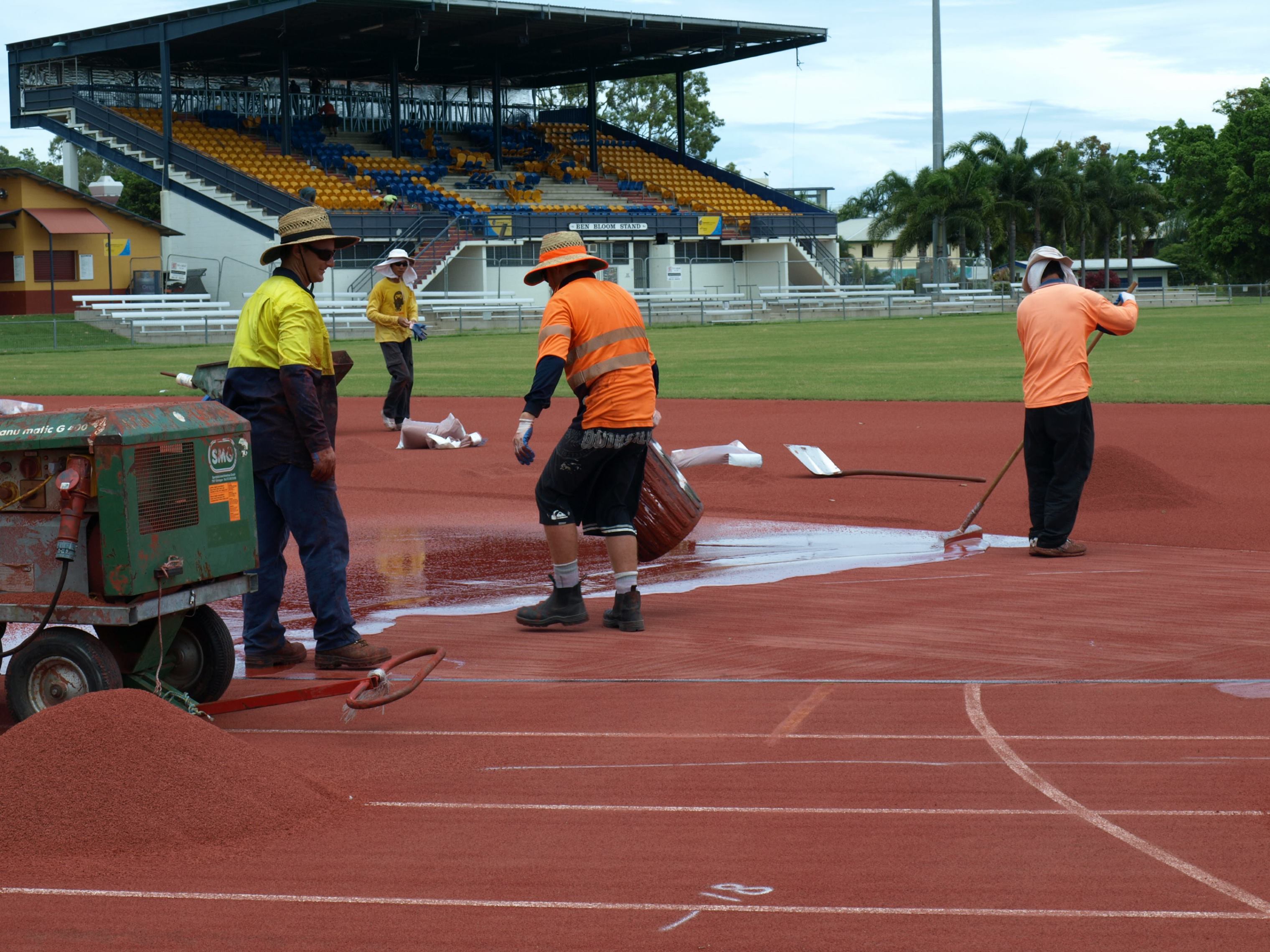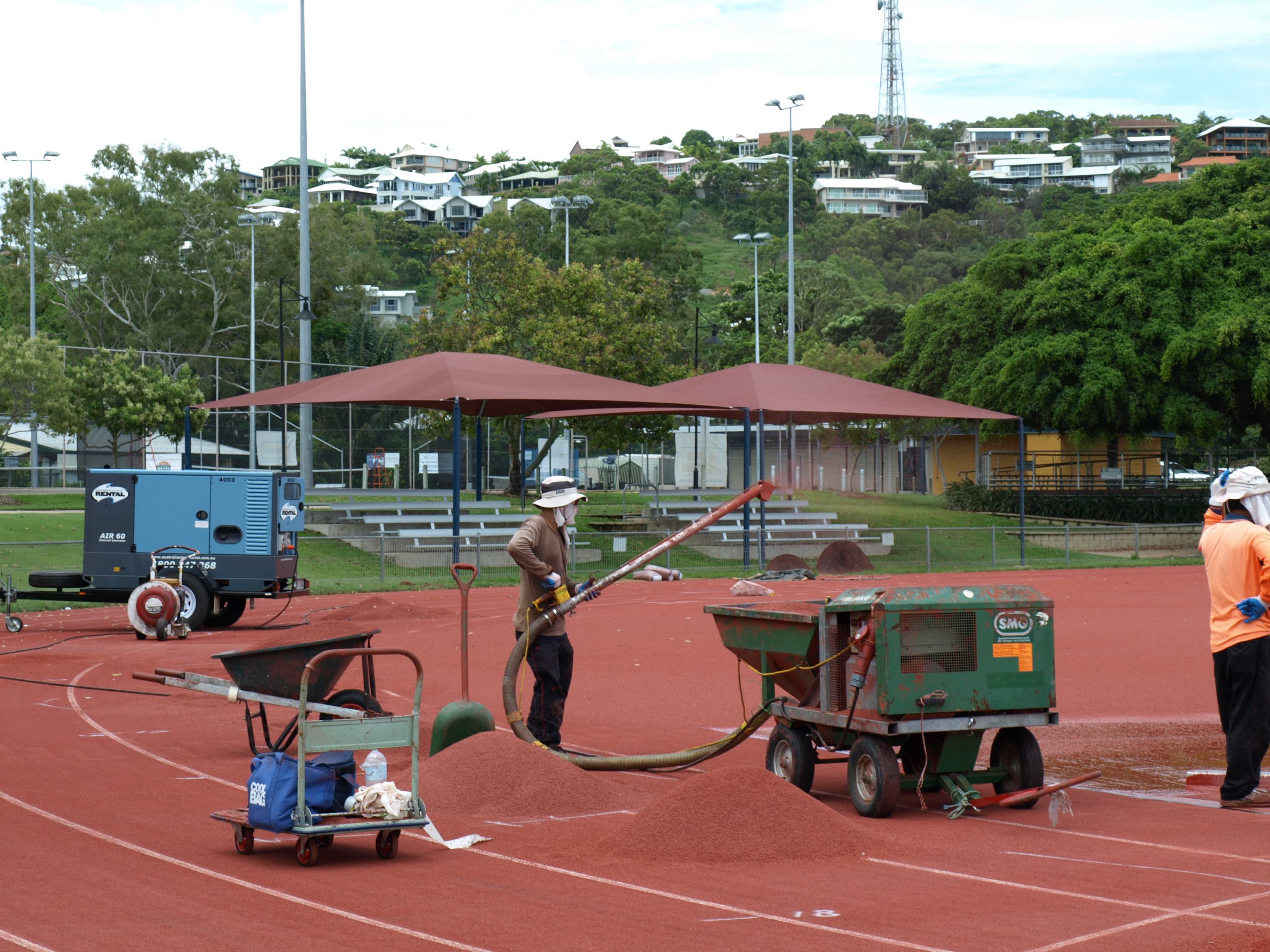 similarly the track and field were upgraded to international standards with site works to reconfigure spectator areas surrounding the field after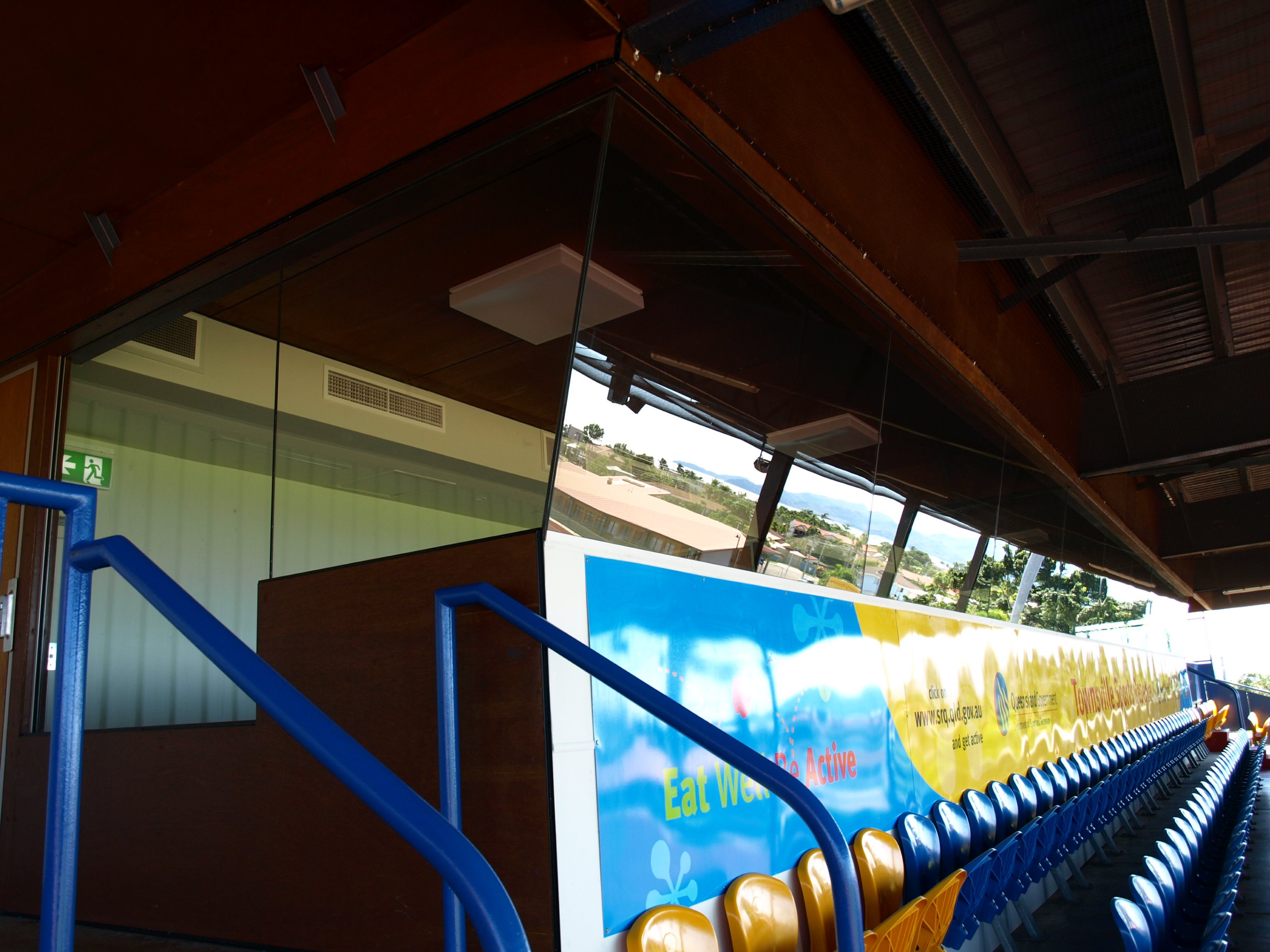 the corporate box was "opened up" to allow light and views to connect the grandstand back to context and place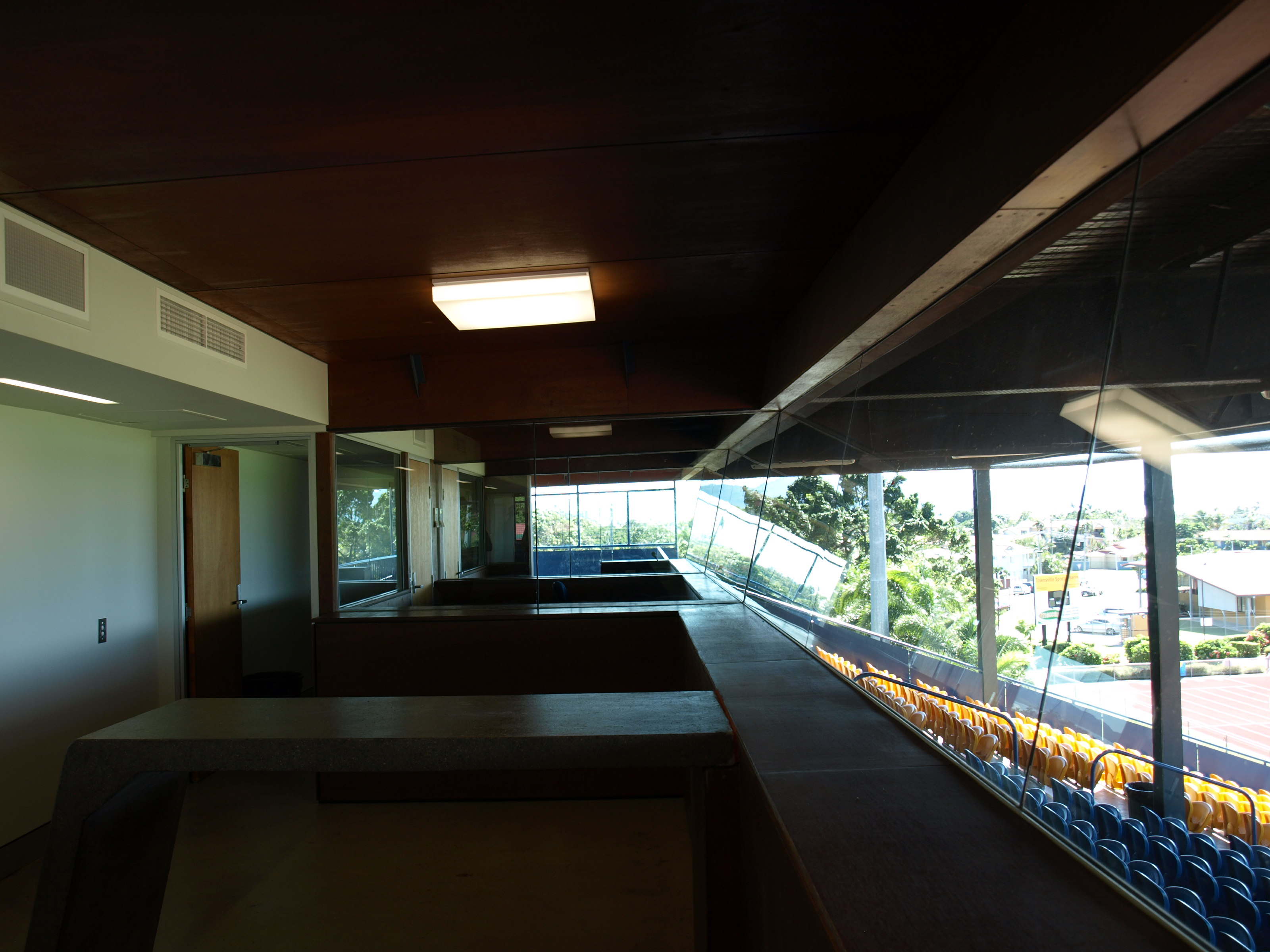 removing the partitioned off circulation space behind the central gathering area created a natural flow through the entire space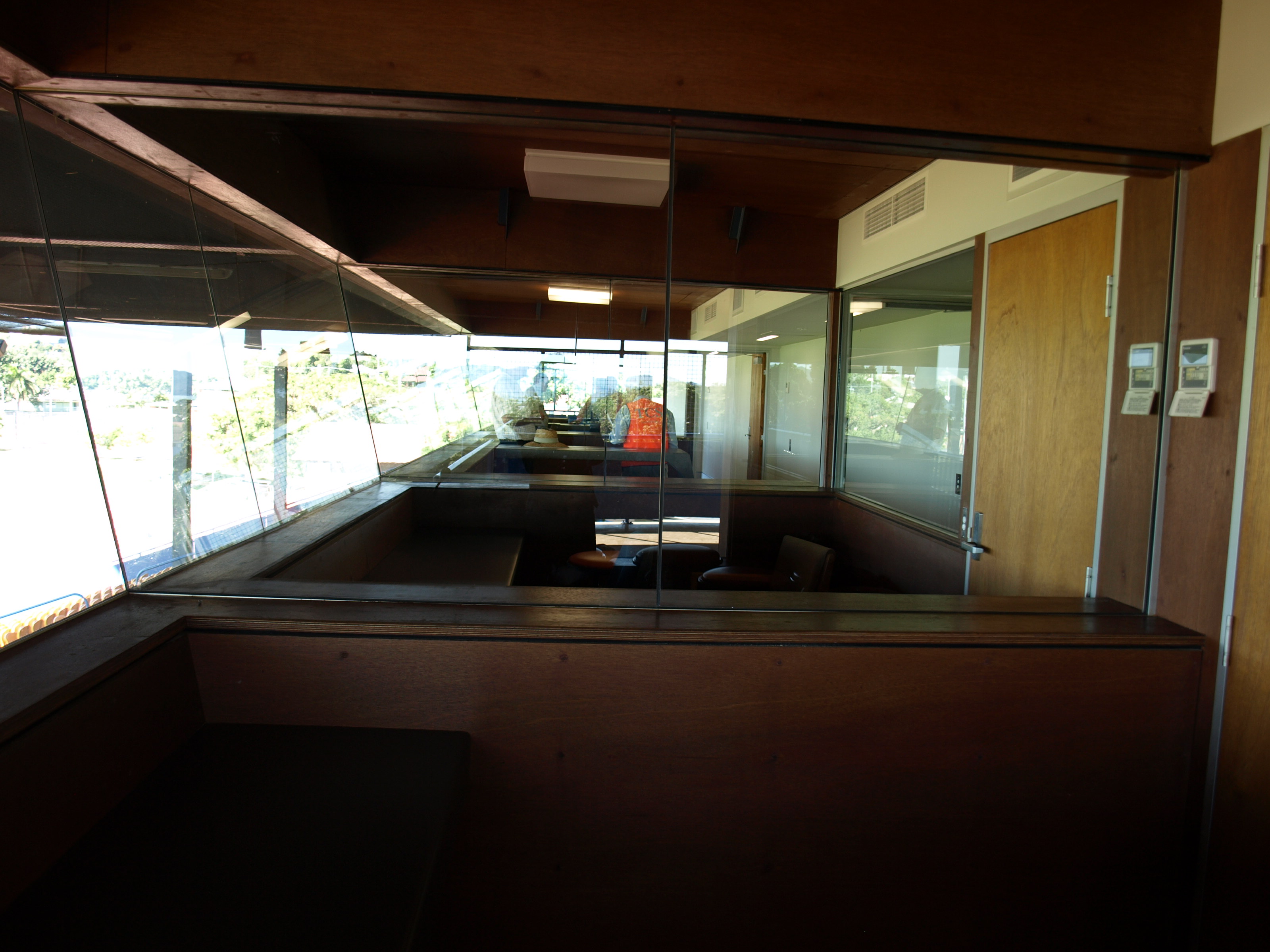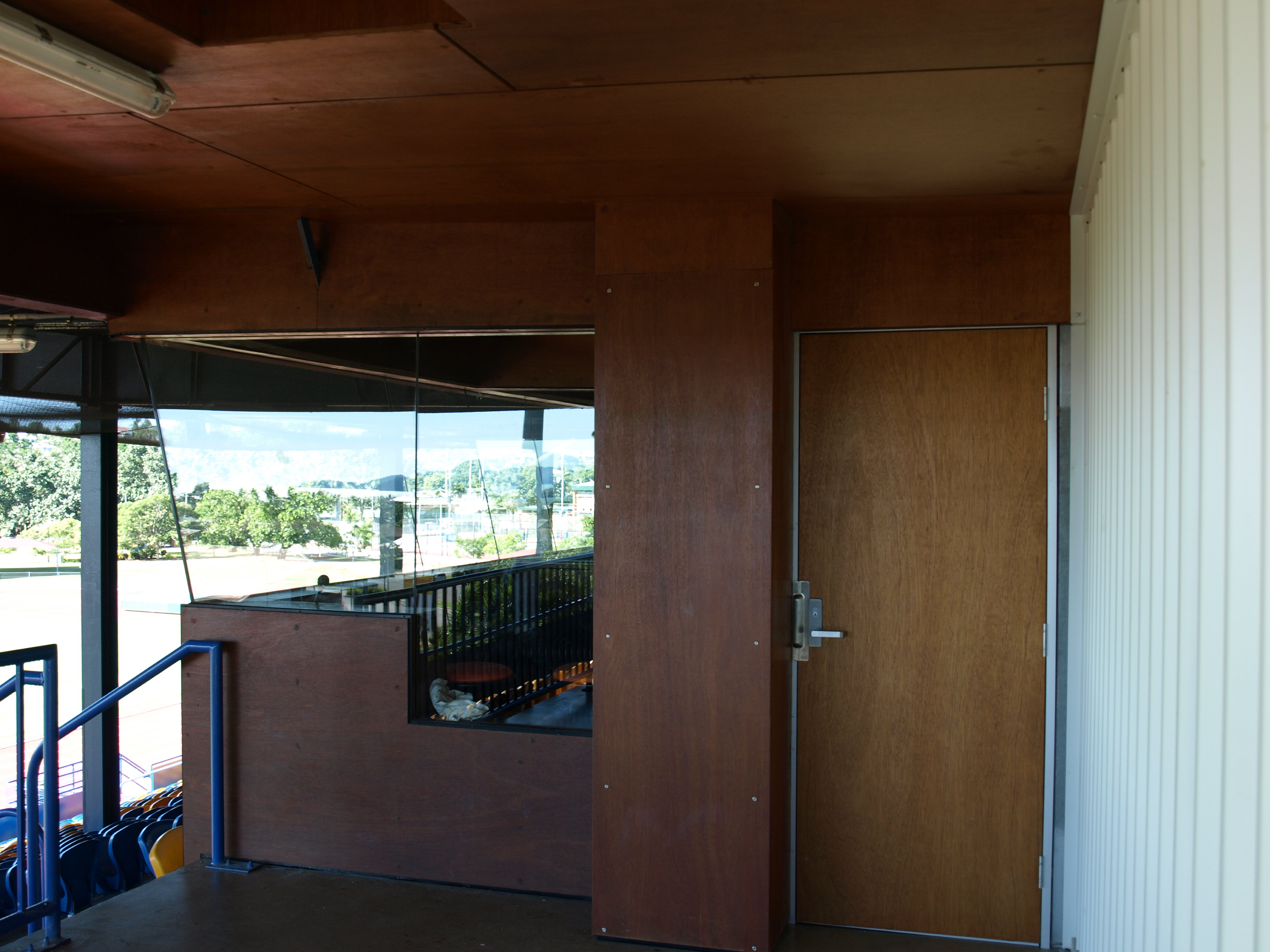 completed 2010
mareeba lat. -16.991164 / long. 145.422380
Mareeba children and family community centre
department of education, training and employment queensland government
The Mareeba Children and Family Community Centre is a Federal and State funded project delivered under the "Closing the Gap" Initiative.
It provides consultation services, medical and community group facilities, for remote Indigenous children and families. This project refurbishment revised and updated an out of date tired looking facility.
The design of the building focused on a whole of life strategy with re-use of the existing structural elements and floor slab where viable. The use of low maintenance materials, flexible spaces to accommodate varying occupant capacity and requirements of community groups were conceived to allow for future flexibility in operational efficiencies, whilst providing a high quality environment for users and staff.
The basic footprint of the building was extended to allow for additional administration and storage spaces. The early feasibility studies addressed material selection and capital recurrent costs through a lifecycle costing analysis of integrated mechanical and electrical services.